Cindy Lim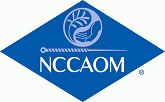 Dipl. O.M. (NCCAOM), Hon. D.Ac., B. HSc., B.A.
Registered Acupuncturist and Chinese Medicine Herbalist
Specializing in gynocological disorders (infertility, menstrual problems, fibroids, menopausal syndrome) and gastrointestinal disorders, as well as health preservation and anti-aging based on TCM philosophy
Diplomate in Oriental Medicine, certified by the National Certification Commission for Acupuncture and Oriental Medicine (NCCAOM)
Graduate of The Michener Institute for Applied Health Sciences in a 4-year full- time integrative acupuncture program
Graduate of Charles Sturt University (NSW, Australia) with a Bachelor of Health Science degree in Complementary Medicine
Graduate of University of Waterloo with an Honours Bachelor of Arts degree
Clinical experience at Mount Sinai Hospital (Wasser Pain Clinic) and St. John's Rehabilitation Hospital
Apprenticed to highly-respected TCM doctors in Hong Kong, Beijing and Canada
Extensive clinical experience in Beijing TCM University, He-nan University of TCM and affiliated hospitals as well as in associated Canadian primary hospitals
Brendan Cheung
Dipl. Ac. (NCCAOM), Hon. D.Ac., B. HSc., B.Sc.
Registered Acupuncturist
Specializing in musculoskeletal disorders, and management of chronic and acute pain
Clinical experience in a medical setting. Worked with Dr. Joseph Wong MD FRCP(C) with an emphasis on orthopedic and physical medicine
Diplomate in Acupuncture, certified by the National Certification Commission for Acupuncture and Oriental Medicine (NCCAOM)
Served as clinical supervisor for the Toronto Pain and Stress Clinic (North York)
Graduated from the University of Toronto with an Honours Bachelor of Sciences degree specializing in Human Biology
Graduate of The Michener Institute for Applied Health Sciences in a 4-year full- time integrative acupuncture program
Graduate of Charles Sturt University (NSW, Australia) with a Bachelor of Health Science degree in Complementary Medicine
Clinical experience at Mount Sinai Hospital (Wasser Pain Clinic) and St. John's Rehabilitation Hospital
Ann Wang (on maternity leave)

Hon. D.Ac., B.HSc., B.Sc. (Diet.)
Licensed Acupuncturist and Chinese Medicine Herbalist
Fully trained in a four-year fulltime acupuncture program by The Michener Institute, encompassing modern medical science and ancient medical philosophy to provide healthcare in an integrative approach
Extensive clinical training in Taiwan and Beijing TCM University and the affiliated hospitals
Clinical experiences in associated Canadian primary hospitals
Specialized in weight loss, neural and musculoskeletal dysfunctions
Vera Yu

RMT (Registered Massage Therapist)
Graduate of the Sutherland-Chan School of Massage Therapy in Toronto
Completed 2,200 hours of training in Swedish massage techniques
Registered member of the College of Massage Therapists of Ontario (CMTO)
Extensive experience with seniors, stroke patients and prenatal care at Women's College Hospital
Attentive and sensitive to you and your body's need for relaxation and stress relief
Therapeutic massage can provide complete relaxation for your mind and body; increase blood circulation and effective to improve conditions such as sport injuries, headache, insommia and anxiety